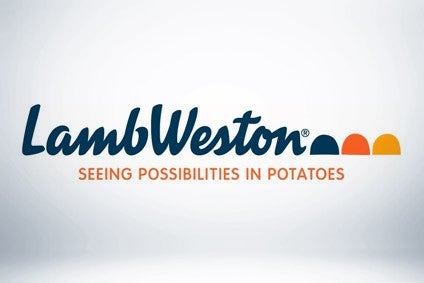 US-based potato product supplier Lamb Weston and Dutch group Meijer Frozen Foods are to expand their European joint venture Lamb Weston/Meijer by building a new plant.
The new factory will be located at the joint venture's current premises in Kruiningen in The Netherlands and will focus on the production of dried potato products.
The groups will be investing around EUR50m (US$57.2m) in the facility on construction and fit-out. Work is due to start on the new building this year.
Once complete it will be used for processing, mixing, packaging and storage.
Lamb Weston said its joint venture partnership is also "evaluating opportunities" to expand French fry capacity at one of its existing processing facilities in Europe. It has not named the plant to which it is referring.
The potato processors have also announced development work to facilitate separation of locations for various back office duties. They are investing in the construction of a technology centre in Bergen op Zoom and establishing a corporate centre at a new location in Breda.
Its operations and services centre will be based at its current office location in Kruiningen.
The groups said there where will be no personnel consequences, other than a new primary working location for a number of office staff.