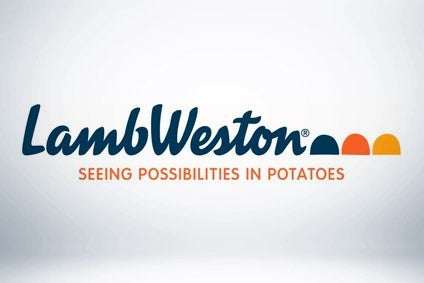 The European joint venture of US-based potato products supplier Lamb Weston Holdings, Lamb-Weston/Meijer, is acquiring the potato division of Dutch firm Oerlemans Foods for an undisclosed sum.
Lamb Weston said yesterday (26 April) it had signed an agreement for the acquisition, which includes a frozen potato processing facility in the Netherlands. The deal is expected to be completed later this year.
The company said the acquisition will add 185 million pounds of production capacity to the existing network of Lamb-Weston/Meijer – which supplies frozen potato products such as its Twisters brand to the foodservice, quick service and retail sectors – "and will provide opportunities for further expansion".
On completion of the acquisition, Lamb-Weston/Meijer will have four production sites in the Netherlands, as well as one in the UK and one in Austria.
Lamb Weston CEO Tom Werner said: "Our partnership with Lamb-Weston/Meijer, together with our operations in North America, allows us to reach customers around the world from key locations in the United States and Europe."
Werner said: "This strategic acquisition is consistent with our investments to strengthen our position in the global industry, and to better support the increasing demand for frozen potato products and growth ambitions of our customers in Europe and abroad."
Oerlemans said the deal would allow it to "focus solely on the frozen fresh fruit and vegetables market". The company specialises in freshly frozen vegetables, fruit and potato products for retail and foodservice.