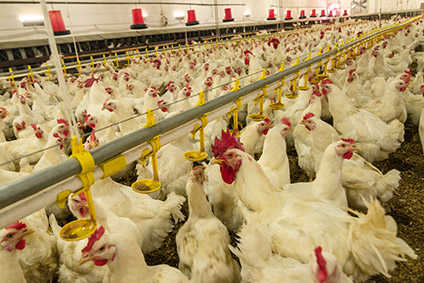 Lamex Food Group, the UK-based global frozen and chilled food group, has acquired Dutch meat peer Liberty Holdings for an undisclosed sum.
Lamex said the purchase of Liberty, the holding company for meat and poultry business Kappers Foods and other companies operating in the Netherlands, "will see Lamex solidify its position in the growing imported poultry market and add depth to the volume of goods and geographic areas within which it operates".
"It is planned that both companies will continue to operate independently for the foreseeable future," Lamex said.
Mark Ryder, a director of Lamex, told just-food: "Kappers Foods has long been active in global markets similar to ours and this acquisition enables Lamex Food Group to further strengthen and broaden the scope of its activity in this sector."
Privately-owned Lamex was formed in 1966 and has 18 offices outside the UK. The company said its shareholders all work within the business and operate "across a wide spectrum of product areas, including poultry, meat, fruits, vegetables, fish and honey". Sales in the year to 31 March 2016 were EUR1.12bn (US$1.16bn).
Kappers Foods, established in 1978, operates predominantly in poultry and meat. The company employs 37 and has a number of companies involved in importing poultry from Thailand, Brazil and China. Kappers' annual sales in the year to 31 December 2015 were EUR255m.