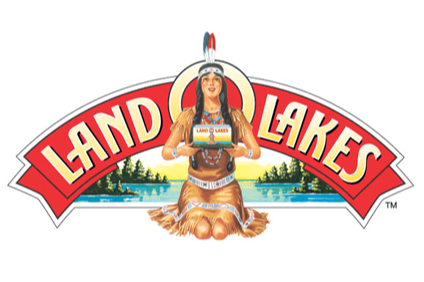 US food cooperative Land O'Lakes has booked increased first-quarter sales and earnings boosted by a "strong performance" from the group's dairy foods division.
Land O'Lakes said net sales for the period ended 31 March were US$3.7bn, compared to $3.6bn in the first quarter of 2016. Net earnings were $110m, up from $108.5m a year earlier.
In a statement, the company said earnings in dairy foods, which includes the Land O'Lakes brand, "were driven by strong volumes in foodservice and improved margins in retail-branded products".
President and CEO Chris Policinski said: "Our growing focus spans our farm-to-fork view of the marketplace as we continue to invest in value-added innovation in all four of our business units: Land O'Lakes dairy foods, Purina Feed, WinField United crop inputs and Land O'Lakes Sustain."
The group launched Sustain, its sustainability unit, last year to focus on aligning environmental sustainability efforts across the entire Land O'Lakes group.