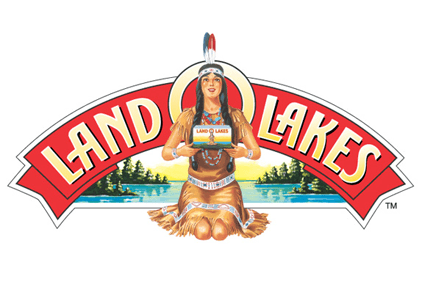 US dairy cooperative Land O'Lakes has "exceeded expecations" in the year to date, delivering sales and earnings growth in the first nine months.
The company said that sales rose to US$9.97bn in the period to 30 September, up from $9.73bn in the comparable period of last year. Growth of the group's dairy unit was supported by higher foodservice volumes and "less volatile" milk powder markets.
Operating earnings to $288.7m versus $205.7m last year as the farmer-owned business was able to reduce its cost base. Net earnings increased to $246.4m, a 31% increase from last year's comparable figure of $188m.
"Despite a continued challenging environment, our core businesses exceeded expectations by delivering strong year-over-year growth and performance," stated Chris Policinski, Land O'Lakes president and CEO. "Our farmer-owned business has a unique perspective on the entire food chain, from farm to fork. This view, coupled with a strong balance sheet, enabled our current business units to thrive despite a tough landscape."
Earlier this year, Land O'Lakes launched a new sustainability unit, Sustain, which will focus on aligning environmental sustainability efforts across the entire Land O' Lakes group. Policinski said that this more means "now, more than ever" Land O'Lakes "can deliver meaningful products and sustainability solutions for the farmer, customers, consumers and partners."