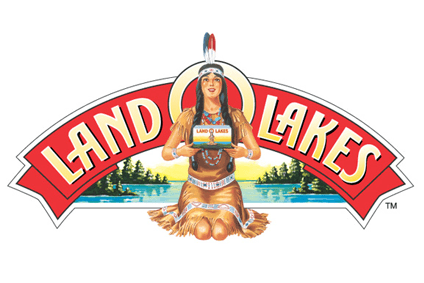 Land O'Lakes has reported a "record year" for earnings, which the US dairy cooperative attributed to its "marketplace back" approach.
The company said net earnings rose to US$320m compared to $304m in 2015, enabling it to return $187m in cash to its member-owners, versus $161m the prior year.
The group saw sales remain relatively flat in 2016 at $13.2bn compared to $13bn. Dairy food sales fell to $3.8bn versus $4bn but this was offset by revenue growth from the cooperative's agricultural services arm.
"We are pleased with another record year, particularly under current market conditions, and appreciate the dedication of our workforce and the support of our farmer-owners," said Land O'Lakes president and CEO Chris Policinski. "We attribute our continued strong performance to our 'marketplace back' approach to doing business, which is different from the production orientation of many of our competitors. Our strategy is based on deeply understanding what our consumers, customers and farmers need to be successful and developing innovative, value-added products – and increasingly services – to meet those needs. We know that our success depends on their success."