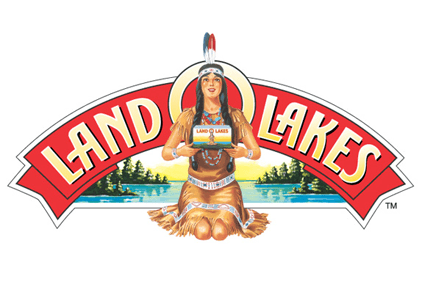 Land O'Lakes has posted higher earnings for the year despite a fall in sales.
Net income for the year rose to US$307.6m from $266.5m.
Operating income increased to $331.7m from $272.5m and was helped by lower cost of goods sold.
Net sales however did fall to $13bn from $14.7bn which the firm attributed to "challenging commodity markets, declining on-farm income and increasing industry consolidation".
FY results by segment
Dairy Foods: Sales down at $4bn from $4.5bn, as a result of lower performing milk powder, and overall commodity markets. Growth seen in butter, branded cheese, foodservice and refrigerated desserts. Pretax earnings for Dairy Foods totaled $83.1m up from $39.7m in 2014 and reflected of a one-time gain on the sale of Land O'Lakes' 35% interest in Advanced Food Products.
Crop Inputs: Sales of $4.8bn "down slightly" on 2014. Pretax earnings totaled $189.6m in 2015, down from 2014. Low commodity prices impacted results across the portfolio.
Feed: sales of $4.2bn, down from 2014. However, pretax earnings of $57.8m in 2015 were up from $27.8m in 2014.