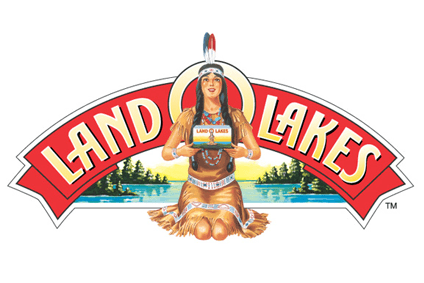 First quarter profits at Land O'Lakes have risen despite a slight fall in sales.
For the quarter ending 31 March net income for the year grew to US$104m compared with US$99m. Operating income also rose to $126.9m from $111.5m.
Sales, however, fell to $3.62bn from $3.69bn a year earlier.
Land O'Lakes said its dairy foods business which includes the Land O'Lakes brand benefited from higher volumes and margin in foodservice and improved margins in specialty ingredients. Dairy foods also benefited from lower declines in global milk powder prices in 2016 as compared with the prior year.
Results in crop inputs were impacted by lower volumes.
"Coming off of a record year in 2015, performance remains strong in the first quarter of 2016 despite continued challenging market conditions," said Chris Policinski, Land O'Lakes president and CEO. "Building on our strategy and momentum, we continue to invest in core growth, new markets and step up our innovation. In an environment of increasing industry consolidation, we are expanding our presence and capabilities to provide value to our farmer-owners and to help them compete in this great growth industry."