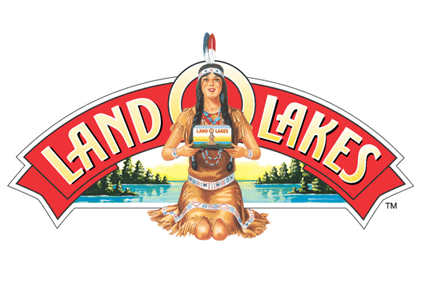 US dairy cooperative Land O'Lakes booked lower sales for the third quarter of the year, after "cyclical" dairy commodity prices dampened the result.
In the three months to 30 September, net sales fell to US$2.62bn, down from $3.13bn last year. Year-to-date sales slipped to $9.74bn from $11.4bn.
President and CEO Chris Policinski said that the company continued to feel the pressure of lower dairy commodity prices but stressed that strategic action is being taken to offset this. "While cyclical commodity prices continue to affect our overall results, Land O'Lakes is extending and growing our business both here in the U.S. and now globally," he commented.
Earnings, however, strengthened in the third quarter on expanding margins at the agribusinesses dairy foods division. "The dairy foods segment saw improved margins and volumes in the retail branded butter and Foodservice businesses to offset continued effects from epic declining milk powder markets. The segment improved third quarter performance compared to the same period in 2014," the company said.
Net earnings for the third quarter rose to $8.2m, compared to $6.3m last year. For the nine-month period, earnings were nevertheless down, dropping to $188m from $228.2m.