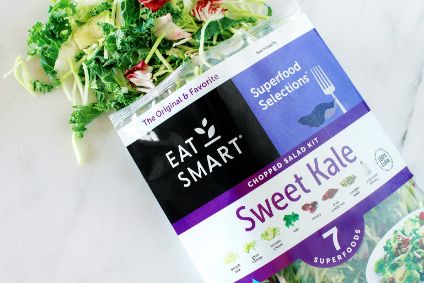 US health and wellness company Landec has revealed it is to close a manufacturing facility used by its Curation Foods arm.
The California business said that as part of its transformation programme it has decided to consolidate Curation's manufacturing operation, a move that it said will contribute to US$11m in annual cost savings.
It is closing what it described as Curation's "underutilised" manufacturing site in Hanover, Pennsylvania, and consolidating its operations into facilities in Guadalupe, California, and in Bowling Green, Ohio. Landec said it expects the changes to take place by September.
According to Landec's annual report, packaged fresh vegetable products and fresh-cut packaged green beans are processed in the three facilities, as well as a fourth in Vero Beach, Florida.
The company is looking to improve customer service and productivity and improve the gross margins from its fresh food portfolio.
Dr. Albert Bolles, Landec's president and CEO, said: "The planned closure of our Hanover facility is a necessary step for the Curation Foods business to achieve improved performance and we expect the proceeds of the sale of the building and assets will be used to pay down debt and strengthen the balance sheet."
It added: "Additionally, as a more streamlined organisation, we are empowering the Curation Foods team to focus more of their efforts on our plant-based food innovation and operational excellence."
Curation Foods formerly traded as Apio before Landec changed its name last year to reflect a transition away from a packaged vegetable company to a branded, natural foods group.
It then launched the Project Swift transformation programme in an attempt to return the business to profit.
The California-based business said in February that is was exploring options for Curation Foods' "legacy vegetable bag and tray business," including a potential sale, as part of the transformation programme.