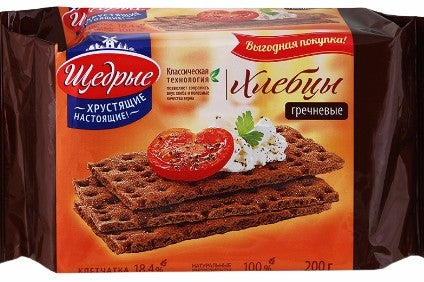 Lantmännen, the Sweden-based agri-food group, has acquired Russian crispbread firm Orient Products.
The deal, struck for an undisclosed sum, sees Lantmannen, which claims to be "one of the largest global companies within crispbread" add to its business in Russia, where it markets the Finn Crisp brand.
"The acquisition of Orient gives us a stronger position on the largest food market in Europe and the fastest growing crispbread market. Both Finn Crisp and Orient's brands are very popular with consumers, which gives us a strong product range in Russia" Krister Zackari, the CEO of the group's Lantmännen Cerealia division, said.
Lantmännen described Orient as "the market leader in crispbread in Russia". Orient markets crispbread under the Schedrie and Kruazett brands.
Orient has its headquarters in St Petersburg and production in Sertolovo, outside the city, and some 250 employees.
Earlier this year, Lantmännen added to its Lantmännen Unibake business through buying Swedish business bakery firm Anderson Bakery.