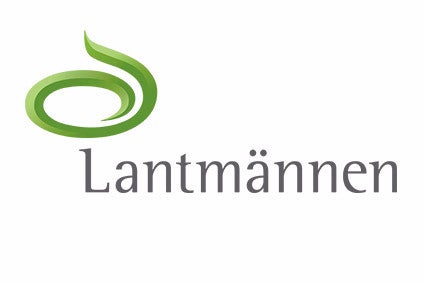 Lantmännen, the Sweden-based agri-food group, has booked higher annual sales and earnings, with its food arm reporting improved revenue and profitability.
The company posted net income of SEK1.27bn (US$142.4m) for 2016, up from EUR1.09bn a year earlier. Operating income stood at SEK1.61bn, versus SEK1.36bn in 2015.
The improved profits were in part driven by an improved top line, with net sales rising 4.4% at SEK37.24bn.
Lantmännen, which also has interests in agriculture, machinery and real estate, said the net sales from its "food sector" rose 7% to SEK14.09bn. The operating income from the division was SEK1.06bn, compared to SEK692m in 2015.
The group said the higher operating income from its food division was "largely attributable to continuing improvements in income" for its bakery products arm Lantmännen Unibake and to a full year from Finnish bakery group Vaasan, which the company acquired in January 2015.
Last week, Lantmännen acquired Stockholm-based baguette supplier Anderson Bakery, one of two suppliers in Sweden making bake-off baguettes for the domestic market.