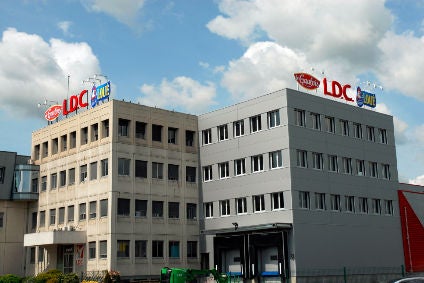 French poultry group LDC has signed a contract to supply KFC'S outlets in France.
KFC has close to 190 restaurants in France. That number is expected to increase to 500 over the next decade.
Christophe Pajot, managing director of LDC unit SNV, told just-food the contract – the company's first with KFC – made provision to supply 2,000 tonnes of product a year initially.
He would not comment on the length of the contract except to say it was long-term and did not have a precise expiry date.
LDC was able to offer KFC "its experience in the development of a traceable chain for products" and also brought to the table its role as a major player in the poultry market with its 'born, bred and processed in France' label," Pajot underlined.
Foodservice represented 22% of LDC's turnover in 2015. Asked whether LDC was looking to develop in this channel, Pajot replied: "The group has ambitious objectives in order to recapture some of the poultry volume imported into France, which for chicken represented 44% of the total – all channels included – in 2015. LDC's strategy has always been to market poultry and our 'produce of France' emphasis corresponds very well with the KFC contract."