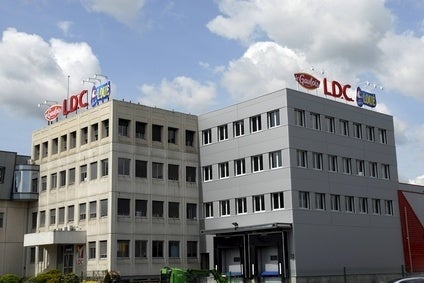 LDC, the French poultry group, has acquired two processing plants from Agrial, the French agri-food co-op business.
The EUR85m (US$95.8m) deal will see LDC take control of two chicken and turkey processing plants in Chailland, in the Loire, and Plumetot, in lower Normandy. It also covers a specialist transport business and will see 400 employees move over to LDC.
The move strengthens LDC's position in the west of France, the company said.
LDC is one of France's major poultry suppliers and has brands such as Le Gaulois, Rented, Master Chef, Mary and Traditions Asia Hits as part of its brand portfolio.
It employs 17,500 people across 70 processing plants in France, Spain and Poland and works with 5,500 poultry breeders. Its turnover for the last financial year was EUR3.4bn
The Agrial co-operative has 12,000 members and is involved in meat, food, vegetable, salad and drinks production in France, Europe and the US. Its brands include Florette and Créaline. Its turnover in 2014 was €4.2bn.
The deal between LDC and Agrial awaits official confirmation from the Autorité de la Concurrence, the French competition regulatory body.