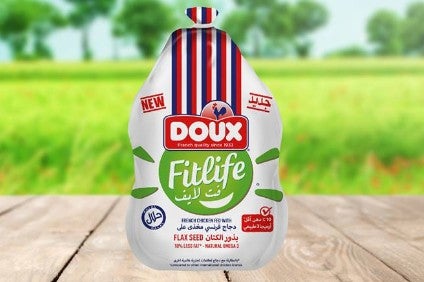 French poultry processor LDC has played down reports it has submitted an offer for ailing counterpart Groupe Doux.
Last Friday, the loss-making Doux, which almost went out of business in 2012, filed for liquidation. A commercial court in Rennes is scheduled to rule on the winding-up request on 4 April.
Reports LDC had bid fuelled speculation Doux's talks with Ukraine poultry group MHP had fallen through and the belief the French government had turned to a national champion in the sector to come to the rescue and save the significant number of jobs at stake.
Contacted by just-food, an LDC senior executive said reports of a bid for Doux, which is owned by French co-operative, Terrena, were premature.
"Discussions are currently taking place to find a solution in the case of Doux. At this stage, LDC has not made an offer. An official statement will be issued in good time," LDC administrative and financial director Laurent Raimbault said.
Earlier this week, the Brittany regional authority voted to provide financial support of up to EUR15m to facilitate any bid put forward for Doux.
Weighing on Doux's future is the possibility of having to pay back more than EUR80m to the French authorities for the non-respect of EU regulations governing public subsidies. A court judgement of the case, which dates back to 2010, is expected next month.