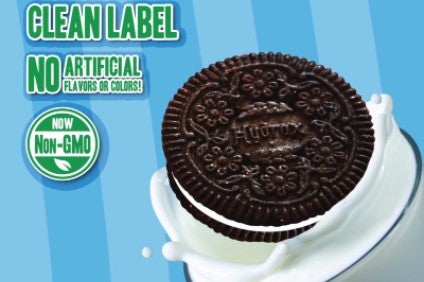 US-based Leaf Brands has announced it has changed the recipe of flagship biscuit brand Hydrox by switching to a simpler formula and making the product non-GMO.
The privately-owned company said it is acting in response to consumer demand for cleaner labeling across the food industry.
Hydrox no longer contains no artificial colours, flavours, transfats or high fructose corn sweeteners and is 100% GMO-free.
Leaf Brands ruled out price hikes, claiming increased sales and consumer loyalty would more than compensate for the higher production costs of the newly reformulated product, while insisting it was not interested in "sacrificing high quality for profits, as many publicly-owned cookie manufacturers are forced to do"

Hydrox was first launched over 100 years ago in 1908 but disappeared from the market in 1999. Leaf Brands, once the fourth largest candy producer in the US sold out to Hershey in the late 1990s, but family members have since acquired the Leaf Brands name for the US.
The company has concentrated its efforts on reviving much-loved confectionery brands that have largely gone out of production.

As well as bringing back Hydrox, Leaf Brands has reintroduced other products, including Astro Pop and Tart n'tiny. This week, the company had also relaunched Wacky Wafers, which has been off the shelves for six years.