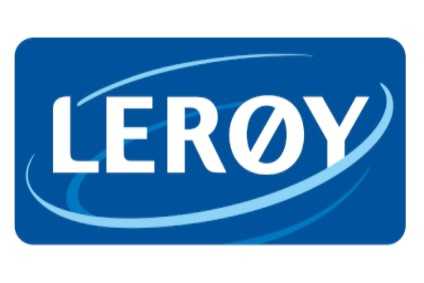 Lerøy Seafood has struck a deal to buy majority stakes in two fellow Norwegian seafood businesses, Havfisk and Norway Seafoods Group.
The company said yesterday (2 June) it had agreed to buy 64.4% of Havfisk and 73.6% of Norway Seafoods. It has agreed to pay NOK36.50 for the shares in Havfisk and NOK1 a share for the holding in Norway Seafoods Group.
The bulk of the shares were bought from investment fund Aker Capital, which was the majority shareholder in both businesses. Lerøy also bought shares in Havfisk from a second fund, Fausken Invest.
"These purchases will significantly strengthen Lerøy's position within the European white fish segment and secure ownership and access to more than 100,000 tons of white fish raw material. Through Lerøy's well-established integrated value chain for salmonids, there is a considerable potential to create value by further developing the market for white fish and by creating the leading fresh/refreshed seafood supplier with a complete palette of seafood products," Lerøy Seafood said.
Havfisk is the largest trawler company in Norway with around 11% of the total Norwegian white fish quota, Lerøy Seafood said. In 2015, Havfisk had a total turnover of NOK1.13bn (US$135.7m).
Norway Seafoods is one of Europe's "largest processing, sales and distribution companies for white fish", Lerøy Seafood said. It has 9 primary processing facilities, eight in Norway and one in Denmark. The company also has three secondary production facilities, two of which are in Norway and one in Denmark). In 2015, the company had a total turnover of NOK1.98bn.
The transactions are subject to approval from the Norwegian Ministry of Trade, Industry and Fisheries and relevant competition authorities. When the transactions are completed, Lerøy Seafood must remain majority owner in Havfisk under existing exemptions from Norwegian regulations over the ownership of trawler licenses / catch quotas. The completion date of the transactions will be dependent on the regulatory approvals.
The completion of the purchase of the stake in Havfisk will trigger a mandatory offer for the remaining shares in Havfisk ASA at NOK36.50 per share. Provided completion of the transaction, Lerøy also intends to make an offer for the remaining shares in Norway Seafoods Group AS at NOK1.00 per share.
Lerøy Seafood said the total combined consideration for 100% of the shares in both companies will be NOK3.2bn.
Helge Singelstad, Lerøy Seafood's chairman, said: "The combination of Lerøy, Havfisk and Norway Seafoods will fulfill Lerøy's long term strategic ambition to be a fully integrated seafood supplier not only in salmonids, but also within the important white fish species. Being able to offer a secured delivery of red and white fish is attractive to retailers and will put Lerøy in a unique position."