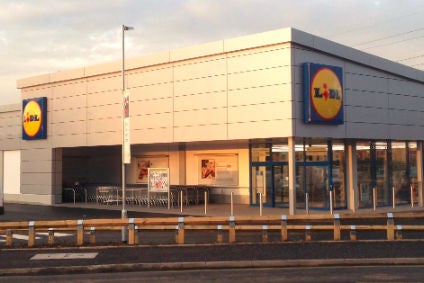 Lidl, the Germany-based discount retailer, has plans to use only cage-free eggs in its private-label products by 2025.
The pledge includes shell eggs and eggs used as ingredients in packaged foods and baked goods.
At the moment, Lidl sells only cage-free eggs at its stores in Germany and Netherlands. The retailer recently announced its pledge to convert to cage-free sourcing in the UK but has now made a commitment across its 27 markets.
Lidl's stores in Austria, Belgium, Finland, Denmark, Switzerland and Sweden will use and sell only cage-free eggs by the end of this year.
The retailer said the pledge would be "among the first major corporate cage-free policies to affect many Eastern European countries", including Poland, Bulgaria, Croatia, Lithuania, Romania, Slovakia and the Czech Republic.
"As one of the fastest-growing supermarket chains in Europe and the world, Lidl's commitment to source 100% cage-free eggs is a strong indicator that caged confinement will soon be a relic of the past. By producing a policy that addresses both shell eggs and ingredient eggs, it is clear that Lidl takes its commitment to animal welfare seriously," David Coman-Hidy, executive director for The Humane League, said. "This commitment opens the door for Lidl's competitors across Europe to commit to phasing out cages completely from their supply chains as well."