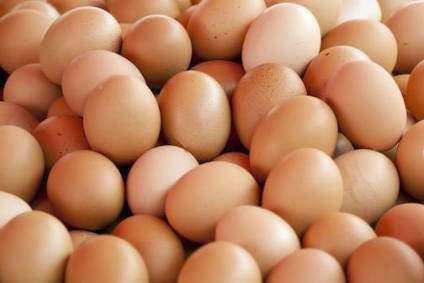 German discounter Lidl has become the latest supermarket to say it will transition its egg supply to cage-free eggs.
The company said this morning (29 July) that it will phase out the sale of shell eggs from caged hens from 2025.

In the meantime, Lidl said it will "work closely" with its egg suppliers to ensure that its move will "have no detrimental effect on their businesses".
The company said that in this way it hopes to support animal welfare objectives whilst also "nurturing strong and secure relationships" with its suppliers. Lidl stressed that it sources products "as locally as possible" to engage with British farmers while maintaining strict animal welfare standards.

Ryan McDonnell, commercial director at Lidl UK said: "As a responsible retailer, we are committed to ensuring that the highest standards are met and maintained across our supply chain. Our pledge to work closely with our UK suppliers to phase out the sale of shell eggs from caged hens also underlines our understanding of our customers' changing expectations, as shoppers increasingly search for responsibly sourced high quality British produce at the best price."
This announcement from Lidl is the latest in a string of UK supermarkets who are committing to sourcing cage-free eggs. Earlier this week, Iceland and Morrisons said they will remove eggs from caged hens from their stores by 2025. Tesco said it will only sell cage-free eggs by 2025 earlier this month and Aldi made the same pledge, to cut out caged eggs by 2025, earlier this year. Waitrose only sells free range and organic eggs, while Sainsbury's stopped selling whole caged eggs in 2009 and stopped using them as an ingredient in 2012.