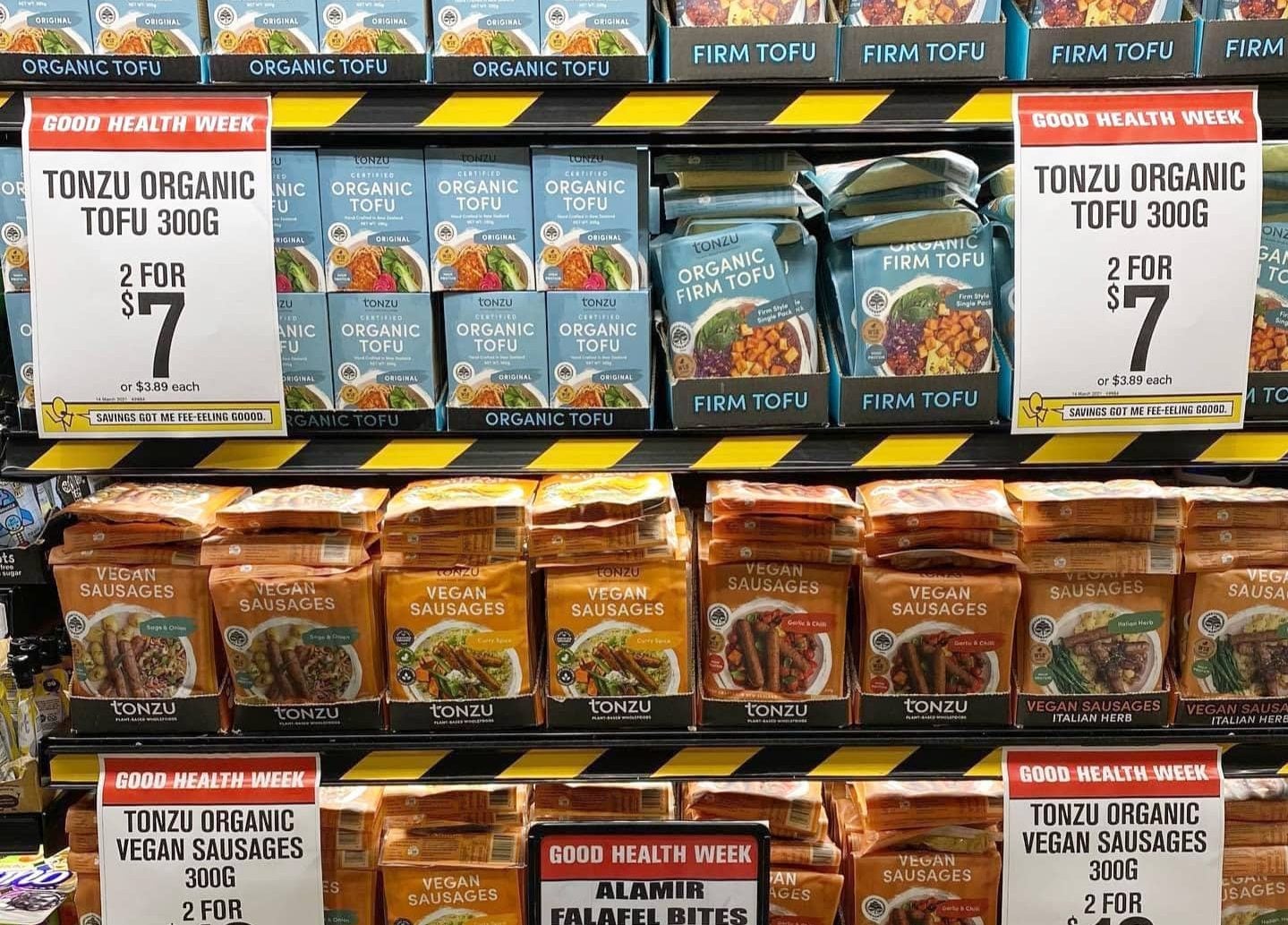 Life Health Foods NZ is looking to acquire vegetarian-foods rival Chalmers Organics.
The proposed deal has been announced by New Zealand's Commerce Commission, which rules on planned acquisitions in the country.
Life Health Foods manufactures and markets vegetarian and plant-based products in New Zealand, under brand names including Bean Supreme, Alternative Meat Co., Vegie Delights and Lisa's. The company is owned by the New Zealand Conference Association charitable trust, which is also the parent of breakfast-cereal and alt-milk business Sanitarium Health Food Company.
Chalmers Organics sells meat-alternative products under the Tonzu brand. It also manufactures plant-based dairy alternative lines. Tonzu products include tofu, tempeh and soy-based sausages.
In a statement, the Commerce Commission said it had received an application for the deal to proceed. It will weigh up whether the proposed transaction will have "the effect of substantially lessening competition" in the market.
Last month, UK-based data and analytics group GlobalData released figures it said showed the meat-substitutes market is set for global expansion, with the sector forecast to grow fastest in Australasia.
GlobalData is predicting the value of the worldwide meat-substitutes market – as measured by retail sales – will increase by 95% between 2020 and 2025 to US$11.9bn.
Sales are forecast to grow quickest in Australasia, with GlobalData estimating the value of the retail market will jump 570% to $912m in 2025.
GlobalData classifies meat substitutes as: soy-based products; grain-based lines; those made from a single-cell protein such as fungi or algae; and 'vegetable- or plant-based proteins' such as those made from legumes.