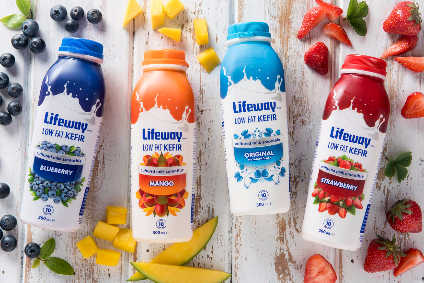 Lifeway Foods said that it continued to broaden its consumer appeal during the first nine months of the year, driving improvements in its sales and earnings.
The US kefir maker's sales rose to US$93.7m in the nine months to 30 September, compared to $89m in the prior year period. Total operating profit rose to $4.85m compared to $3.5m, while net earnings increased to just under $3m, up from $1.65m.
CEO Julir Smolyansky said the company's growth reflected improved household penetration. "I am pleased to report that Lifeway's total household penetration is up 28% compared to last year, a strong indication that the strategic marketing and trade investments we have made are attracting a broader consumer base," Smolyansky said.
The chief executive added that there are "still tremendous white space opportunities" to expand distribution. "We will continue to prioritise our key initiatives to drive sales, improve profitability and create long-term value for our shareholders."