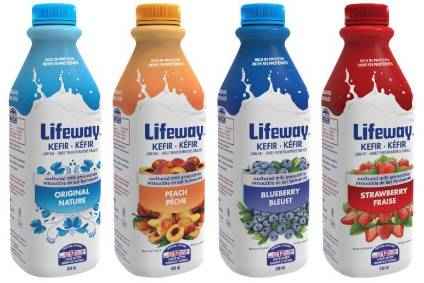 US kefir maker LifeWay Foods revealed its "highest" second quarter profits today (17 August), thanks to a "solid" top-line performance and "strong" margin growth.
Second quarter sales increased 4.4% to US$31.1m, versus $29.8m in the year-ago period. CEO Julie Smolyansky said the top-line expansion came as the company increased distribution across retail channels.
"Our team continues to build Lifeway's consumer awareness of our diverse portfolio of kefir products and we achieved increased distribution across retail sales channels. We are confident that our positive momentum will continue and believe we are well positioned to achieve future growth as we execute on our strategic initiatives," Smolyansky said.
Gross profit rose to 32.7% of sales, up from 23.5% last year thanks to lower milk prices, fewer discounts given to customers, lower packaging costs, improved labour productivity and improved manufacturing costs. However, selling expenses were up as the group increased its advertising investment. Operating income increased to $3.1m compared to $45,000 last year.
Net income was approximately $2.1m for the quarter ended 30 June, compared to $98,000 in the year-ago period when the company's bottom line was lifted by a one-time gain on the disposal of property and equipment.
For the first half of the year, Lifeway generated net income of $3.1m, versus $800,000 a year earlier. Net sales were up 7.2% to $63.7m.
On Monday, Lifeway revealed mistakes in accounting for inventory means the numbers the company published for its first quarter cannot be relied upon.
It restated a series of metrics, including net income, which it said came in $300,000 higher at to $950,000.