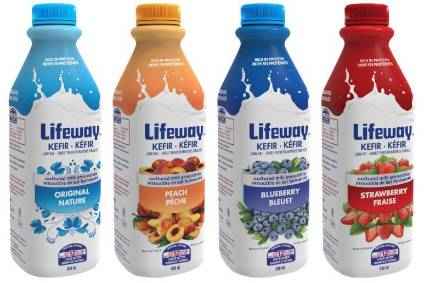 Lifeway Foods, the US supplier of kefir cultured dairy products, has reported flat annual sales and profits.
Income from operations grew 4.8% in 2015 to US$4.4m. However, an impairment charge meant net profit came in at US$1.97m, compared with US$1.96m a year earlier.
Sales reached US$118.6m in 2015, which Lifeway described as "essentially consistent" to the US$119m generated in 2014.
Lifeway said gross sales were up 5.4% driven by higher volumes of the company's drinkable kefir. However, that was offset by elevated trade promotions and allowances.
"In 2015, we took decisive steps to better position Lifeway for future growth," said Julie Smolyansky, CEO of Lifeway Foods. "These include strategic investments in new product innovation, continued investment in Lifeway's production capabilities, and new additions to our team. Additionally, we ramped up our marketing and advertising initiatives as well as increased our investments in trade promotions, both of which have led to a strong start thus far in 2016."