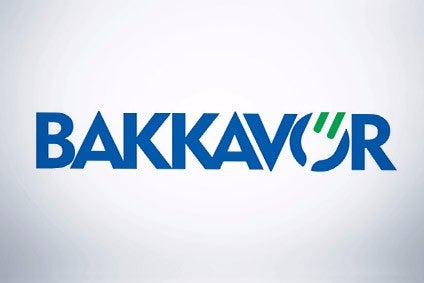 UK-based private-label supplier Bakkavor has reported a slight rise in like-for-like sales for the third quarter of the year underpinned by growth in both its domestic and international operations.
Like-for-like third-quarter sales were GBP427.1m (US$529.2m) versus GBP415.2 in the same period last year.
Adjusted EBITDA increased by 5% to GBP37.6m for the third quarter of the year compared to GBP35.9m in the year-ago period. However, Bakkavor said "the impact of rising labour inflation, particularly following the introduction of the National Living Wage is partly offsetting this improvement".
Bakkavor said reported revenues in its UK business amounted to GBP390.6m in the third quarter, representing an increase of 2.8% on a like-for-like basis, "broadly in line with the wider fresh prepared food market".
"Benefiting from a strong innovation pipeline, we continued to see good volumes with all our key customers over the period," Bakkavor said. "Furthermore, we have secured a number of business wins across core categories which in turn will enhance future growth."
Reported revenues from the company's international operations increased by 7.2% in the third quarter to GBP43m, compared to GBP40.1m previously, which Bakkavor said was "an encouraging performance against strong comparatives". On a like for like basis, excluding currency movements, revenue growth was 3.2% for the quarter.
Bakkavor said it is continuing to invest behind capacity and process capabilities in its core categories in the US, "reflecting the rising popularity of the fresh prepared food proposition there". However, the company said this will impact margins in the near term "as we continue to build our infrastructure and customer base in this key strategic market".
CEO Agust Gudmundsson said: "Our success is driven by our continued investment in our business, a focus on efficiency and constant innovation. Looking ahead, our sector faces a number of challenges from increasing inflation and cost pressures, but our strong operational model and strong partnerships with our customers mean that we are well placed to continue the progress of recent years."
The company said the sale earlier this year of its Belgian fresh prepared food business to Culinor Food Group will allow it to "focus our resources on the significant opportunities in the US and Asia".