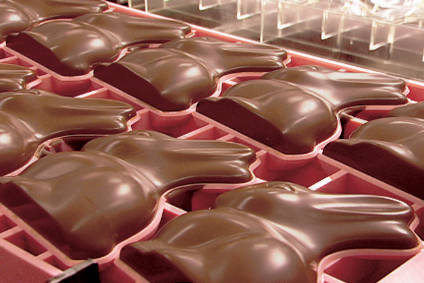 Swiss chocolate group Lindt & Sprüngli said this morning (22 July) that it "continues to outperform the overall chocolate market" but organic sales growth missed market expectations.
Lindt said that organic sales rose 4.4% in the six months to end-June. Consensus analyst estimates had forecast organic sales growth of 5.1%. Total sales increased 6.6% to CHF1.5bn (US$1.65bn).
"The result is a disappointment as the important organic growth number is clearly below Lindt & Sprüngli's mid-term guidance of 6-8%," MainFirst analyst Alain Oberhuber wrote in an investor note.
Lindt said the "biggest challenges" facing the company in the first six months of the year were "continuously high raw material prices" for cocoa beans and cocoa butter, "stagnating chocolate markets" and "generally subdued" consumer sentiment. The group revealed it has also rationalised its Russell Stover product portfolio in the US and optimised its promotions strategy, both of which Lindt said had an impact on sales.
EBIT rose 8.6% to CHF96.9m. Net income rose 11.1% to CHF72.2m. Lindt said its profits reflected the seasonality of its business, with less than 40% of sales achieved in the first half of the year while one-half of fixed costs are borne in the period. "Thus, in the first half-year, profitability in relation to sales is generally well below the figures stated for the year as a whole," Lindt said.