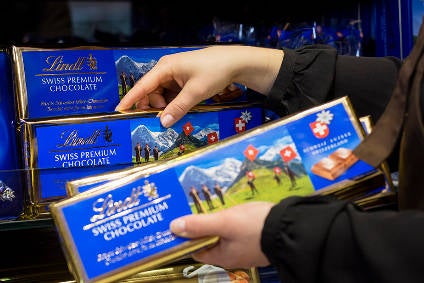 The company is to spend CHF38m (US$42.5m) on expanding the site at Olten despite the fact it spent a similar amount enlarging the site only two years ago.
Over the next two years, Lindt is to erect a new building at Olten to house two new cocoa mass lines, while an existing loading hall is also to be converted for production purposes. The project also includes a new administration building featuring a laboratory.
Construction work is scheduled to start at the end of the year.
While a maximum of 150 tons of cocoa mass can currently be produced in Olten per day, the new investments will ensure production of 230 tons from 2024.
A Lindt spokesperson told Just Food: "As a Swiss company, we strongly adhere to our roots and our locations in Switzerland and invest in their expansion every year. The Swiss site with the cocoa mass-production plant in Olten, the logistics centre in Altendorf and the production plant in Kilchberg remains the most important for the group.
"The cocoa mass plant in Olten is essential for the future growth of the entire Lindt & Sprüngli group."