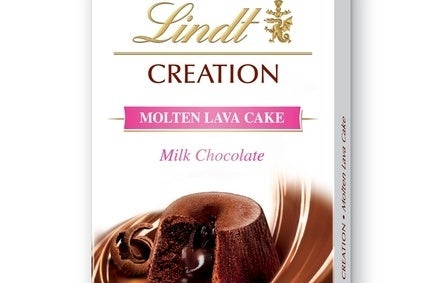 Lindt & Sprüngli booked a jump in profit for the first half as higher sales and market share gains enabled the Swiss chocolate maker to shrug off rising input costs and the negative impact of currency exchange.
Operating profit for the period to the end of June rose 17.5% to CHF90.6m (US$92.8m). At an operating profit level, the company said the stronger Swiss franc had a negative 10.6% effect on EBIT. Lindt flagged higher cocoa, almond and hazelnut prices as a further challenge to sustaining operating profit growth.
"Record-high prices for cocoa beans, hazelnuts and almonds, as well as the persistently strong Swiss Franc, are creating challenges for Lindt & Sprüngli also. Given the particular nature of these challenges, the company's long-standing and successful business model is paying off well. Uncompromising commitment to the highest quality, constant innovation, a clear market positioning in the premium chocolate segment and steady investment in both the brand and new technologies are the basis for the strategy, providing a solid platform for the group's continuing growth," Lindt said.
The group also saw taxes at a "slightly higher rate", which weighed on net profit. Nevertheless, net income increased 16.5% to CHF65m.
Bank Vontobel analyst Jean-Philippe Bertschy said Lindt has been able to drive through pricing increases to support its margin, with pricing up 3% in the period. "Lindt continues to deliver [with] strong pricing versus volume growth… Robust results, especially compared to competition. In terms of profitability, the underlying 20 basis point margin improvement is very healthy."
Lindt said it has grown market share in "all strategically important markets" and group sales were up 17.4% to CHF1.4bn, including the contribution of US chocolate business Russell Stover, which was acquired last year.
Looking to the full year, Lindt confirmed its medium to long-term sales growth forecast, in local currency terms, of 6-8%. "The integration of Russell Stover in the USA is a top priority for the group. Once this integration has been successfully completed, the EBIT margin is expected to increase by 20 to 40 basis points," Lindt added.