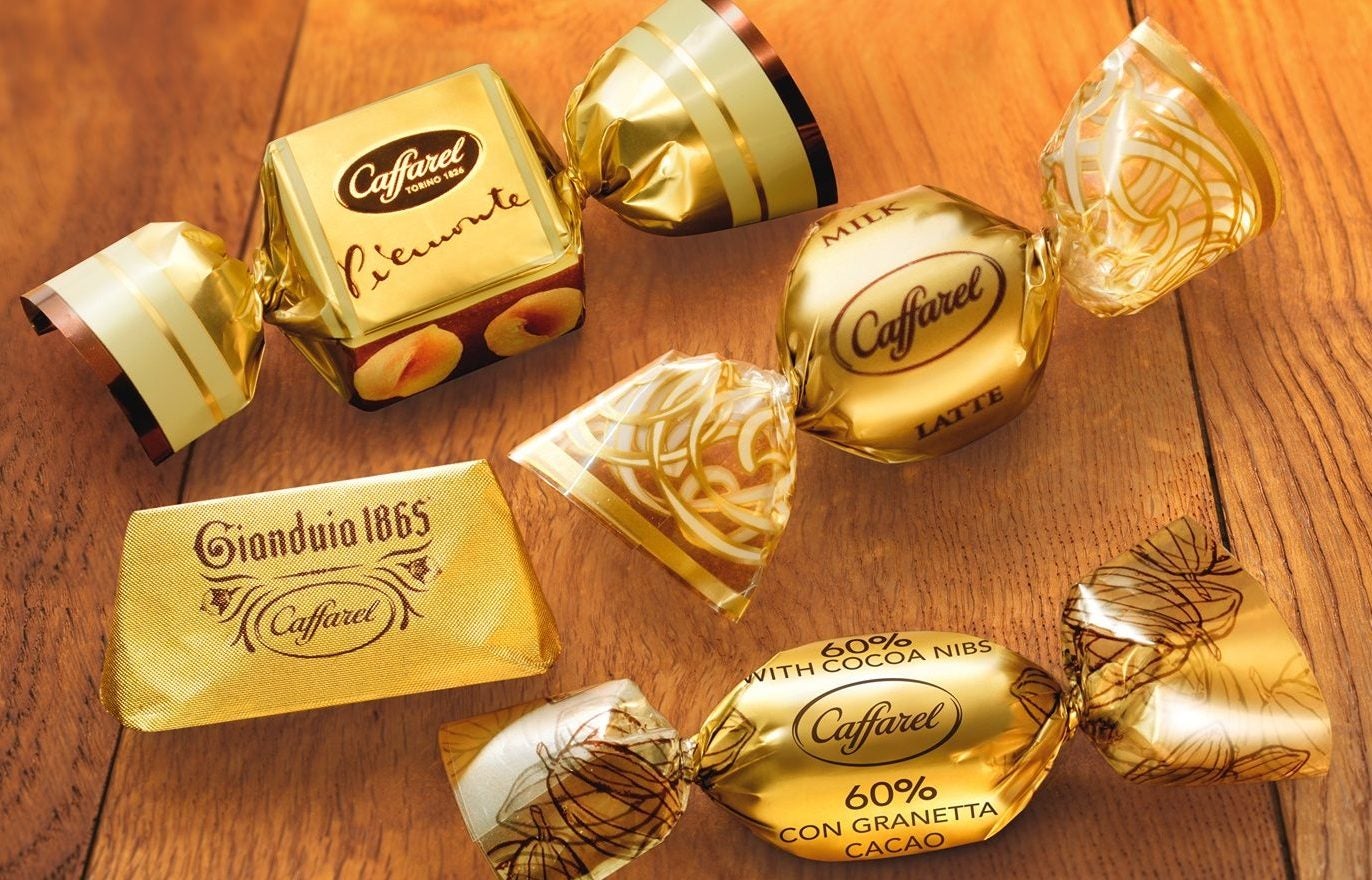 Switzerland's Lindt & Sprüngli plans to combine the chocolate maker's Italian subsidiaries in an effort to shore-up its Caffarel business.
Caffarel, which Lindt acquired in the late 1990s, will be put together with Lindt & Sprüngli Spa from January next year and will be part of an investment programme to introduce new "technologies and processes" to spur product innovation. Financial details for the project have not been disclosed.
A spokesperson for Lindt confirmed the Caffarel chocolate plant in Luserna San Giovannim located in Turin in the northern region of Piedmont, will remain "fundamental for the group". The site will continue to manufacture Caffarel's own premium products, including hazelnut chocolate, and those of Lindt.
Caffarel's business has suffered during the Covid-19 pandemic as retail outlets temporarily shut their doors as part of efforts to contain the virus, compounding difficulties the subsidiary has faced in recent years.
"For the last ten years, Caffarel has been facing several challenges, which negatively affected the company's economic performance. The situation was further exacerbated by the consequences of the pandemic, which generated a negative impact on key areas of the business and, therefore, on the company's results over the last year," the spokesperson explained.
Despite assurances from Lindt that the Luserna plant is not earmarked for closure, jobs are set to go, with some Italian media reports putting the figure around 90 in the areas of administration and production.
"The merger was identified as the most suitable solution to ensure the continuity of Caffarel's business and a more solid future on employment given the economic difficulties experienced by Caffarel Spa within the past years [and] also in light of the recent pandemic," the company spokesperson added.
"Consultations with trade unions are ongoing with the aim to mitigate the impact on the employees, while ensuring a future for Caffarel and on employment in the long term."
Founded by Paul Caffarel in 1826, Caffarel's is reportedly best known in Italy for its expertise and "craftsmanship" in premium brand hazelnut chocolate, with its assortment exported to more than 40 countries, Lindt said. It supplies specialised confectionery retailers while Lindt is centred on traditional retail and the company's own stores.