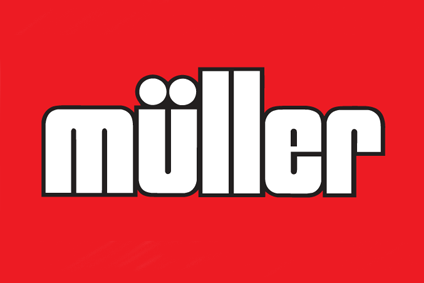 Lindt & Sprüngli executive Uwe Sommer is reportedly set to become the CEO of German dairy group Müller after he steps down from his current post next month.
Sommer, the head of international marketing, sales and global retail at Lindt, is due to leave the Swiss chocolate maker by the end of April. Lindt announced Sommer's departure in August, saying he was due to take "early retirement".
In June, Lindt had announced CFO Dr Dieter Weisskopf would become its CEO, a position for which some analysts had seen Sommer as a candidate.
According to European trade media, Sommer, will succeed Ronald Kers as head of milk, yogurt and desserts giant Müller. Kers became Müller's CEO in 2014 after being promoted from the MD of the company's businesses in the UK and Ireland.
There is a lack of clarity over Kers' future with reports in Germany suggesting he would return to his position as MD of Müller's operations in the UK and Ireland but reports in the UK suggesting otherwise.
A Müller spokesperson told just-food the group had no comment to make on "media reports" in Germany.
A Lindt spokesperson told just-food Sommer "is retiring as of the end of April and he remains a member of management until then". The chocolate maker referred questions on Sommer's future to Müller.
Müller has seen a number of changes among its senior management team in recent quarters.
In January, Müller announced Frank Richter had been hired as its CFO, joining from German chemicals company Altana, while Werner Stegmüller became COO, moving from German pumps and valves supplier KSB.
Kers had taken on the responsibility of COO at the business on an interim basis after the departure of Rob Scholte, who spent just four months as Muller's COO from January to April last year.