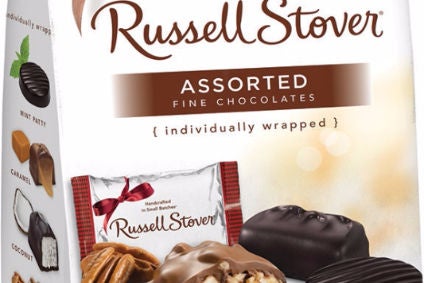 Lindt & Sprungli-owned US confectioner Russell Stover has launched its first "snacking" product.
The Everyday chocolates line features existing and new confectionery packaged in re-sealable snack bags.
"Our fans were the inspiration for the new Everyday line. They've been telling us that they want to enjoy our chocolates year-round, so we found a way to move them out of the box and into a bag for easy, everyday snacking and sharing," said, Marjolaine DeClaviere, vice president of marketing at Russell Stover. "Our chocolates have added joy to special occasions and holidays for decades. Now we can offer that same joy anytime, anywhere, every day."
The chocolates are available in five variants: Barks and Pretzels; Fruit-Flavoured Bites; Sugar-Free Bites; Favourites and; Minis.
Russell Stover said the range "highlights significant innovations" for the company.
"We've gotten an extremely positive response to the Everyday line from our customers and from consumers," DeClaviere said.
The new line will be available at major retailers across the US.