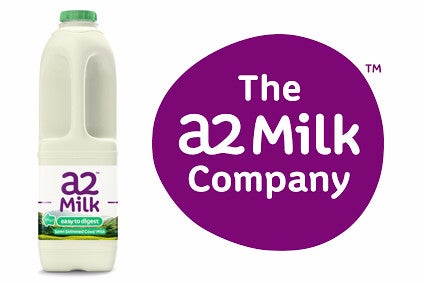 Australia-based food and beverage company Lion Pty Ltd confirmed today (31 August) it is counter-suing New Zealand-based dairy and infant formula group A2 Milk Co. in a spat over its own use of the statement "naturally contains A2 protein" on some milk products.
A2 Milk said in June it was suing Lion for allegedly engaging in "misleading or deceptive conduct" by including the statement and others on packaging.
However, Lion told just-food today it had filed a counter claim with the Federal Court of Australia.
A2 Milk said previously it was seeking an injunction to stop Lion using several statements on packaging including "naturally contains A2 protein, as well as A1 protein" and "dairy farmers' milk naturally contains A2 protein, as well as A1 protein".
According to A2 Milk, its milk and dairy products are marketed as only containing the A2 milk protein, which it says is "less likely to cause digestive discomfort". The group said: "In Australia, only A2 Milk contains no A1 protein."
A2's statement of claim said Lion produces and sells cows' milk throughout Australia under the Pura and Dairy Farmers brands. "The Pura product and the Dairy Farmers product naturally contain both A2 protein and A1 protein and are no different from other regular cows' milk products in this regard."
A Lion spokesperson told just-food today: "Lion is particularly concerned about the A2 Milk companies' broad marketing claims that suggest that consuming regular dairy milk can have adverse health consequences compared to A2 milk. At Lion we believe all regular dairy milk is good for you."
The spokesperson said: "Lion has filed a cross-claim against the A2 Milk Company (Australia) Pty Limited and the A2 Milk Company Limited in the Federal Court of Australia alleging that the A2 Milk companies have engaged in misleading or deceptive conduct in connection with the marketing of their A2 milk, including by representing that their products will provide health benefits that regular dairy milk will not.
"Lion is confident that its own marketing activity for the Dairy Farmers and Pura white milk brands is transparent and provides consumers with accurate information about the proteins in its fresh white dairy milk products."