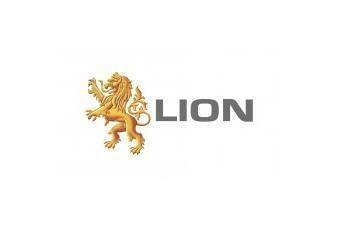 Lion Pty Ltd saw volumes from its dairy and juice arm drop more than 7% in the year to the end of September but the Australian dairy group said it was making progress in attempting to turn the business around.
Volumes were down 7.3% and, while the company did not provide specific numbers on the profitability of the division, it did note the unit "continued to face challenging market conditions … exacerbated by historically high global milk prices that impacted returns across the dairy sector".
Parent company Kirin Holdings, which announced its annual results today, gave a further indication of the pressure on returns at its Lion dairy and drinks business. Kirin said operating income was from its Oceania beverages business – which also includes Lion's alcohol interests – was "down due to lower sales volumes and substantial effects from higher raw materials costs in the dairy and drinks business".
Lion CEO Stuart Irvine described conditions as "challenging" but said the company's dairy and drinks business had "made a fast start implementing our three year turnaround strategy".
Among the company's moves have been to reduce the SKUs in its dairy and drinks portfolio by 20% to focus on "high performers" such as milk-based beverages.
A presentation issued by Kirin on its annual results and on the company's medium-term plans described milk beverages, yoghurt and speciality cheeses as "full force" categories. Cream and chilled juice were described as "must win", with white milk, ambient juice and everday cheeses placed in a third category entitled "manage business model".
The strategies for the categories had been set "according to growth potential and Lion's position in the market", Kirin said.
Lion said it saw a 7.4% increase in sales milk-based-beverages, with its Dare brand, posting "double-digit volume and value growth" across grocery and the convenience channel.
During the year, Lion also up a new milk pricing "model", which offered farmers a "mix of pricing, tenure and other benefits". Irvine said: "As a result we have been able to secure supply in an increasingly competitive environment."
The year also saw Lion launch a business unit for its dairy business in Asia. "We are making solid inroads. We are already the number one yoghurt manufacturer in Singapore and following the conclusion of the financial year launched one of Australia's most trusted dairy brands, Dairy Farmers, in China's largest retailer China Resources Vanguard, with plans for significant expansion across southern and eastern China," Irvine said.