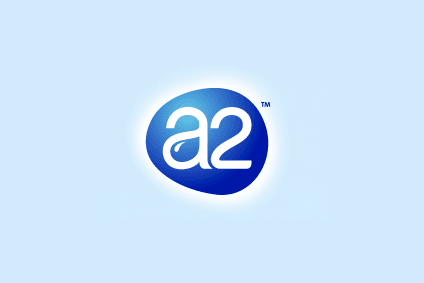 Costs associated with the process of listing on the Australian Stock Exchange hit A2 Milk Co.'s half-year earnings, the company revealed this morning (25 February).
During the six-month period to the end of December, EBITDA fell 3% to A$2.5m (US$2m) while net profit declined 81% to A$125,000. Earnings were hurt by A$762,000 in costs associated with the ASX dual listing process during the period as well as higher income taxes.
MD Geoffrey Babidge said the proposed listing, expected to be achieved in the "near future", would be an "important milestone" for the group, already listed in New Zealand. "The ASX listing will provide a closer alignment between our capital markets profile and business operations, and we expect it to improve the liquidity of the company's shares and access to capital markets over time."
Stripping out one-off items, EBITDA was up 27% while sales increased 38% to $74.79m. The company flagged a strong performance in Australia and New Zealand and added that its UK business was improving. Elsewhere, A2 has re-established infant formula exports to China in partnership with Synlait Milk.
A2 added it has made "significant progress" in its preparations to launch in the US in the fourth quarter of the fiscal year.