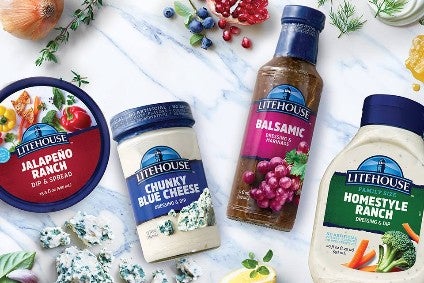 Jim Frank, the chief executive of US condiments and cheese supplier Litehouse, has announced his retirement from the business.
Kelly Prior, the company's executive vice president will serve as its interim chief as the search for a new CEO begins, Litehouse said in a statement today (5 November).
Frank joined the employee-owned business in 2006 before moving to head up Litehouse in 2011 and has led the "organisation to phenomenal growth across its three channels of business – retail, foodservice and value-added", the statement noted.
"I am exceedingly grateful for the opportunity to lead such an amazing organisation and I want to thank all of the employee owners for their dedication in helping to make Litehouse the company it is today," Frank said. "I am excited to watch as Litehouse continues to grow into one of the most-trusted names in the CPG industry."
The statement added: "Litehouse will continue to make strategic investments to support the needs of customers across all of its business channels, positioning itself for continued future growth."
Litehouse has five production facilities located in Idaho, Michigan and Utah.