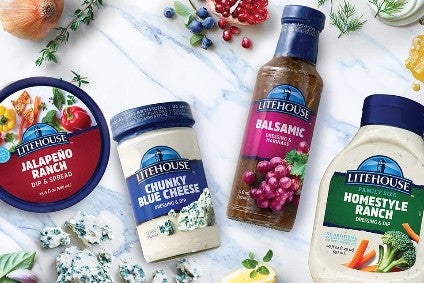 Litehouse has appointed Kelly Prior as president of the US condiments and cheese business having filled the role on an interim basis since Jim Frank retired as chief executive last year.
Prior was the Idaho-based company's executive vice president and finance chief before taking on the CEO role after Frank announced his retirement in November, when Litehouse said it had commenced the search for a new chief.
However, Chris Blanford, the company's director of consumer marketing and communications, told just-food that it is no longer looking for a new CEO.
"At this time Litehouse has put its search for a new CEO on hold," Blanford said. "In his new role as president, Prior will oversee both the overall strategic direction of the company as well as the day-to-day execution of that strategy."
Litehouse's new president joined the firm in 2002 and had held the executive vice president position since 2010. Prior was also involved in the process of taking the company from a family-owned business to one that is fully-owned by employees, according to a statement announcing his appointment.
Prior said: "Over the past 56 years, Litehouse has built a phenomenal business through best-in-class service and a commitment to excellence. I could not be more honoured to have been chosen to lead such a great company and be the representative for our incredible employee owners. I am extremely excited to work closely with our team to continue setting the bar for the CPG industry and writing the next chapter in our company's rich history."