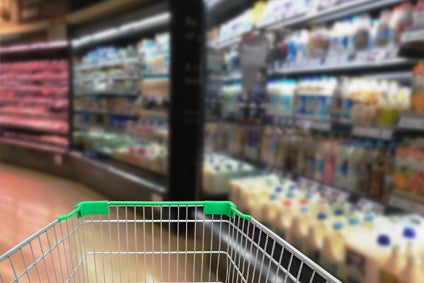 Lithuania wants to introduce the mandatory labelling of the origin of imported dairy products.
Jolita Martutaityte, chief policy specialist at the Lithuanian ministry of agriculture, told just-food: "Lithuanian consumers have high expectations of seeing a declaration of the country of origin of milk and find it important for dairy to bear labelling which includes the country of origin," she explained.
The dairy product labels will mirror an origin control system that Lithuania has already introduced for honey, meat and wine. The government hopes origin labelling may boost sales of quality products: "Consumers would be willing to pay more for dairy if they could receive information about the origin of the milk," Martutaityte claimed. The Lithuanian government hopes that will especially be the case for domestically-produced dairy products, notably by small producers taking advantage of short food supply chains, boosting rural development.
The European Commission is assessing the proposal to ensure compliance with EU competition rules.
The time-frame for enforcement will not be set until the European Commission takes its final decision on the legislation after the latest draft is submitted. Martutaityte said she was not sure how long this process would take – an implementation timetable will be set after the Commission has sent back its comments.