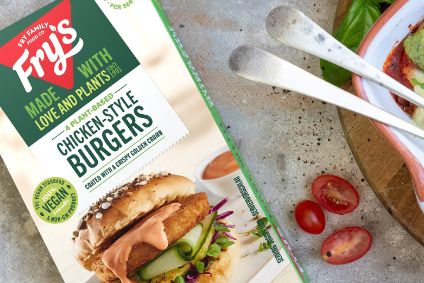 Livekindly Collective, the US-based vegetarian-foods supplier, has forged a plant-based joint venture in South Africa with locally-based RCL Foods, one of its backers.
Livekindly Collective Africa, approved last week by South Africa's Competition Commission, will market, sell and distribute all of Livekindly Collective's brands – including those of local business Fry Family Food Co. and Germany's LikeMeat and Sweden's Oumph – in South Africa and elsewhere in sub-Saharan Africa.
The JV partners said they want to "build a robust plant-based ecosystem in the region – from agriculture all the way down to go-to-market brands and infrastructure".
RCL Foods, which has brands including Rainbow's Simply Chicken, entered the plant-based foods category via an investment in a minority shareholding in Livekindly Collective in January 2020.
Miles Dally, RCL Foods' CEO, said: "We are excited to partner with Livekindly Collective in taking plant-based protein from niche to mainstream in South and sub-Saharan Africa, which will provide people with more options and encourage more sustainable food choices."
Kees Kruythoff, the chairman and CEO of Livekindly Collective, said: "Through this strategic partnership, we will be able to bring nutritious and delicious plant-based products to even more consumers in Africa faster by making it more accessible and affordable."
Last month, Livekindly Collective announced former Unilever CEO Paul Polman had joined its board.