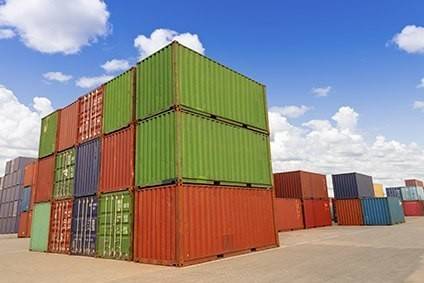 A UK body representing the logistics sector has warned that the country's ports lack "sufficient capacity or infrastructure" to deal with the expected increase in food inspections post-Brexit, and has urged the government to allow inland inspections to relieve added pressure on border controls.
Peter Ward, the chief executive of the United Kingdom Warehousing Association (UKWA), was speaking in the event that Britain reverts to World Trade Organization rules applicable to the 'rest of the world' (ROW) once it officially leaves the European Union on 29 March.
In an interview with the BBC, he pinpointed the port of Dover as a case in point, adding that time is too short to increase food inspection capacity to deal with the potential increase in traffic and the space to do so is also lacking. "Unprecedented" delays could materialise unless an alternative is found, Ward warned.
Concern that the UK will fail to agree a deal with the EU by March – a so-called no-deal Brexit or cliff-edge scenario – is rising within the country's food and drinks industry. By 29 March, the UK and the European trading bloc need to find agreement on issues such as the Irish border and citizens' rights. If successful, then negotiations move on to the next stage within a so-called transition period to December 2020, when both parties need to agree on a trade deal.
"Irrespective of the final form of Brexit – 'no deal', 'hard' Brexit or 'soft' Brexit – we expect an interruption in food supply chains," Ward told the BBC. "Market forces will mitigate the risk of delays by holding more stock closer to consumers in the UK, which may be good news for the warehousing industry in the long term, but from March 2019 there is simply not sufficient capacity nor the infrastructure to cope."
Ward said it may take years to develop the necessary infrastructure, and with hefty investment. He pointed to the London Gateway port as another concern, reportedly a border control post with a 200,000-square-foot, multi-temperature purpose-built facility with 22 loading doors and sufficient power to plug in hundreds of reefer containers.
"44% of what we eat comes into Dover from the EU, which is the equivalent of 1,000 trucks per day through the port on ferries and the tunnel," Ward noted. "If we are going to take real control of our borders, how this food is going to be inspected consistent with ROW rules from March 2019 is critical, especially as the port of Dover doesn't have any such facilities as those at London Gateway, nor the necessary plug in points to power temperature-controlled vehicles.
"The only way to keep food cool while waiting for inspection will be to keep diesel engines running, costing more money and impacting badly on the environment."
Ward argued that there is no such thing as "frictionless trade", either at London Gateway or anywhere else, and called for urgent action from the government to address the challenges.
"We are proposing that the government considers a change of legislation to allow food inspections at inland premises. Currently, inspections must be conducted within the port boundary, but post-Brexit clearly this will be impractical. Such a change would bring opportunities for UKWA members and others to adapt existing premises to accommodate inspection facilities and bring online necessary capacity more quickly."
Still, Ward said UKWA is in consultations with the government and is providing feedback from its members on all these pertaining issues.
"UKWA is here to help government understand the perspective of the industry on the real impact Brexit is likely to have, particularly on food-supply chains. Meantime, we are advising our members to prepare for a no-deal Brexit and the 300,000 businesses that currently trade with the EU only to classify goods per UCC (Unified Customs Code), apply for deferment accounts and find partners and/or trade associations that can help them prepare for the turbulent times ahead."