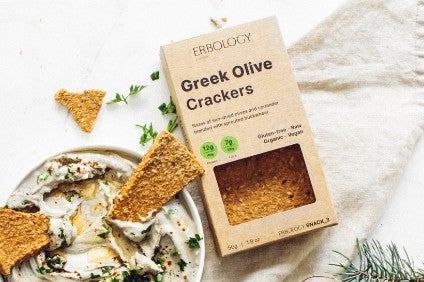 PepsiCo has announced that UK based start-up Erbology is the winner of its incubator programme, Nutrition Greenhouse.
London-based Erbology, which offers nutrient-rich, plant-based products, such as crackers and energy balls, achieved more than 400% growth during the six month programme and PepsiCo will award the company EUR100,000 (US$117,520).
The eight 2017 Nutrition Greenhouse companies delivered combined growth of EUR10.7m during the programme.
The companies worked closely with PepsiCo employees to tackle the key business challenges they faced, such as distribution, marketing or supply chain.
Each company received a EUR25,000 grant at the start of the programme to help them grow their business.
Juan Ignacio Amat, vice president nutrition for PepsiCo Western Europe and Sub-Saharan Africa and leader of the programme, said: "We launched the Nutrition Greenhouse to partner with the best and the brightest entrepreneurs in the food and beverage nutrition space.
"Our goal was to work with breakthrough brands that share our vision to deliver more convenient great tasting everyday nutrition products and we've achieved just that with these eight stand-out companies."
Read just-food's interview with Erbology founder Irina Turcan.