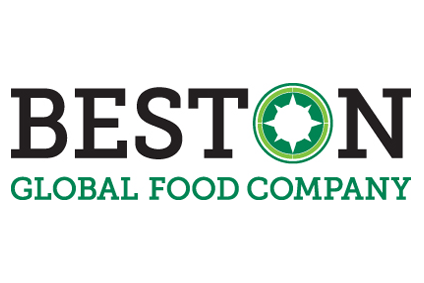 Australia's Beston Global Food Co. has secured a supply contract with China's largest cheese importer worth around AUD5m (US$3.6m) in annual revenues.
Sydney-listed Beston said the contract with the unnamed Chinese firm covers mozzarella and other cheese products, and provides for minimum purchases of 1,000 tonnes per year.

Executive chairman Roger Sexton made the announcement during his address to the Adelaide-based company's annual general meeting today (23 November). He added that 30 initial orders have been placed for two containers of mozzarella, which are in the process of being shipped. Once those shipments arrive in China, Beston expects further fortnightly orders of one to two containers.
A further order for ten containers of Cheddar cheese has also been secured and are expected to ship in February, he said.
"We have invested significantly in the China market over the last three years, but this investment is now paying dividends," Sexton explained. "This contract will contribute more than AUD5m in annual revenues to the Company, at acceptable margins, and is a significant step forward for the company in building our sales base in China."
The China deal comes on the back of the dairy-to-meat group's investment in its Jervois plant in South Australia, which the company said in February had incurred its largest-ever capital expenditure injection. At the time, Beston said the mozzarella-focused facility would increase its manufacturing capabilities and provide scope to launch new products domestically and for export.
Sexton added during his address that Beston had also won a "significant contract" with a "major" Australian retailer for 30% of its mozzarella production, although again he did not disclose the name of the customer.
Despite the successes, the chairman said the Chinese market has turned out to represent "a much smaller proportion of our revenues than originally envisaged".
"To date, our China division has not contributed any profit to the company, but rather, has cost us a lot of money," Sexton said. "That said, we continue to see China as a key part of our market development strategy. We see China and Asia, more broadly, as an important and rapidly-growing market for our products. China is now one of the largest markets in the world for imported food and beverages and is growing every year."
Sexton explained that much of the demand for cheese in China, and Asia, is coming from the rising popularity of pizza, particularly among more affluent consumers, which is in turn boosting demand for mozzarella.
However, on the financial front it was not such as good year for Beston as the company reported another year of losses.
While annual sales revenues doubled to AUD48m – 92% of which came from its dairy business – it booked an after-tax loss of AUD12.6m, more than the AUD7.7m loss last year and the AUD1.7m shortfall in 2016. Beston's other business divisions include seafood and health and nutrition.
Sexton put the group performance down to delays in getting the Jervois plant up and running, which was six months behind schedule because of unexpected delays in getting equipment delivered from the manufacturers.
"This delay meant that approximately two-thirds of the planned sales of mozzarella and derivative products in the second half of FY-18 did not occur," the chairman said. "Sales would have been significantly higher again had the original schedule for delivering and installing the plant been met."
Still, Sexton explained Beston's three-pronged, forward-looking strategy will focus on growing its revenues from foodservice channels, manufacturing and quick-service restaurants, while moving away from "bulk-trading channels" where much of its revenue had previously come from. The company will also seek to boost its share of income from the retail sector and continue to expand its presence in international markets.
And to that end, the company will need to appoint a new chief executive to replace Sean Ebert, who stepped down in October. In the meantime, Sexton is undertaking the CEO duties, while a new chief is found, which seems likely soon given interviews of short-listed candidates were completed this week.