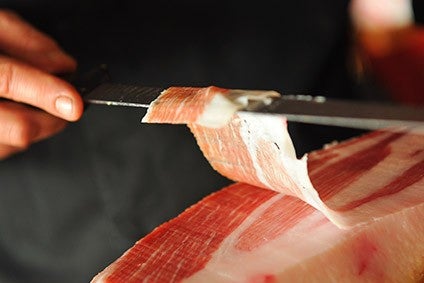 Italian charcuterie supplier Kipre has slashed its debt pile with a new private-equity owner and a fresh deal with its creditors.
Kipre, which generates more than a third of its EUR130m (US$154m) annual sales outside Italy, has been acquired by private-equity house WRM Group.
The takeover of the business, struck for an undisclosed sum, will see WRM Group inject EUR40m into Kipre to "relaunch the market leader in high-quality, PDO raw hams", the new owner said.
Kipre CEO Walter Bellantonio said the company, which has six production plants in Italy, had seen "a combination of factors" hit profits in recent years – the swine fever outbreak hitting Europe, pushing up raw-material costs; falling margins in some product categories; and the expense of "long-term investments for growth in foreign markets", mainly the US and Europe.
A deal to restructure Kipre's debts has been struck with more than 20 banks and 500 suppliers.
"The size of the outstanding debts of the company has reached approximately EUR120m, which was unsustainable and the EUR40m cash injection, plus the new restructuring agreement signed with creditors, will allow the company to start over again with almost a debt-free balance sheet," Bellantonio, a former executive at Cirio and Del Monte, said.
Some 60% of Kipre's sales are made in Italy, with a further 25% elsewhere in Europe and 15% in the US. "Our strategy in the future will be to expand both in Italy and abroad," Bellantonio said. "The group is leader in the market of high-quality PDO raw and cured hams, and is active in Italy and abroad with the two brands Principe di San Daniele and King's, with 400,000 units in the San Daniele ham consortium – making the group the largest producer within the consortium – and 90,000 units in the Parma ham consortium."
Fabrizio Boaron, investment partner at WRM Group, said the move "represents a challenge for us, but the Kipre Group has solid industrial fundamentals."
Raffaele Mincione, WRM Group's principal and founder, added: "This transaction is another important step in the expansion strategy of the WRM Group's activity in Italy, which aims to generate value by supporting Italian companies and brands, and investing in the relaunch of national champions, safeguarding a firm which is part of the national economic fabric and the more than 300 people working in the Kipre Group."