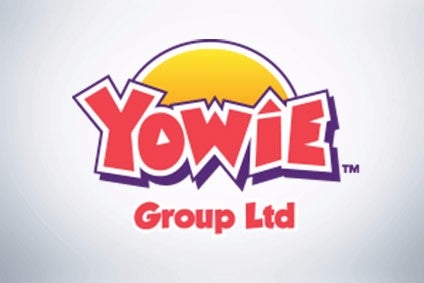 Loss-making Australian confectioner Yowie Group has created a new executive position of chief financial officer as part of a restructuring process to "drive growth".
Wayne Brekke is being installed as CFO of the Sydney-listed firm, which has operations in New Zealand, the US, Canada and the Asia Pacific. Brekke has previously served in "finance leadership positions" at fast-food chain McDonald's between 1994 and 2002 and at the then Kraft Foods between 1988 and 1991.
His career includes a stint at US baker Cloverhill between 2012 and 2013. Brekke was most-recently group controller for the Garvey Group, a subsidiary of Australian packaging firm Orora Ltd.
"Wayne is replacing current finance staff and reorganising the function to Chicago," Perth-based Yowie said today (12 December). He will be responsible for Yowie's financial reporting, strategic planning, budgeting, investor relations, cash management, and information technology.
Brekke will report to chief executive Mark Schuessler, who moved into that role in January from the position of chief operating officer after the previous CEO Bert Alfonso left the company. The same month, two directors, Patricia Fields and Trevor Allen, resigned from the board.
To coincide with the announcement of Alfonso's departure, Yowie slashed its fiscal 2018 sales growth guidance from 55% to 17%.
For the year, Yowie reported sales, excluding one-time charges for stock adjustment claims and inventory write-downs, of US$19.5m, an increase of 0.2%. It posted an EBITDA loss of $1.9m and negative EBIT of $1.7m.
On a reported basis, sales slid 10% to $17.5m, while both EBITDA and EBIT came in at a loss of $8.4m and $4.9m, respectively.
Yowie's most-recent results for the first quarter of fiscal 2019, showed sales were down from a year earlier, but "close to plan", at $3.7m. The company did not provide a comparative sales figure, although it turned in an EBITDA loss of $178,000 versus a $1.5m shortfall in the year-earlier period.
Two other new appointment were also announced today. Cynthia Thayer has been installed as chief marketing officer to replace Cove Overly, who is leaving Yowie "to pursue other interests". And Geoff Richards will become the director of strategy for the company's Australia and New Zealand business on a part-time basis.