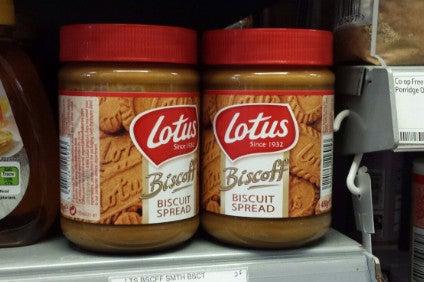 Lotus Bakeries posted a near-3% increase in half-year sales when stripping out exchange-rate effects but the Belgium-based snack maker noted the weaker British pound following the Brexit referendum had a "significant" impact on its consolidated turnover.
The company reported revenue of EUR259m (US$304m) in the six months through June from a year earlier, up 1% on a reported basis. The biggest growth was seen in its natural division, namely the brands Nakd, Trek, Bear and Urban Fruit.
EBIT climbed 5.1% to EUR45.6m, while net profit rose 3.3% to EUR31.9m. The company said turnover growth and more efficient use of production capacity formed the basis of the improved operating result.
UK price increases were imposed in 2017 as a result of last year's vote to leave the European Union, and Lotus said the effects of those will largely be seen in the second half. It's also continuing to invest in new production facilities. The Nakd brand, under which natural bars made of cashew nuts and dates, became the number three brand for natural snacking in the UK in the last 12 months.
In terms of categories, the company said Lotus waffles performed strongly and the "internationalisation" of Lotus Biscoff – a contraction of 'Biscuit with Coffee' – and Lotus Biscoff spreads is progressing. Lotus Biscoff growth was noteable in the UK, South Korea, Switzerland and the Netherlands. Turnover for Lotus waffles grew in France and Belgium supported by national TV campaigns.
Lotus booked non-recurring operating costs of EUR1.1m, which it said was mainly due to reorganisation costs at the company's gingerbread factory in Sintjohannesga, Netherlands. The business is using more automation at the site. As a result, 35 staff will be let go in the second half of this year.
Further investments were also undertaken in the first half, such as capacity expansion at the Lotus Biscoff factory in Lembeke and the building of a new plant in the US.
Mike Cuvelier was named as a new CFO in March after moving Isabelle Maes to CEO of a newly-formed natural foods division.