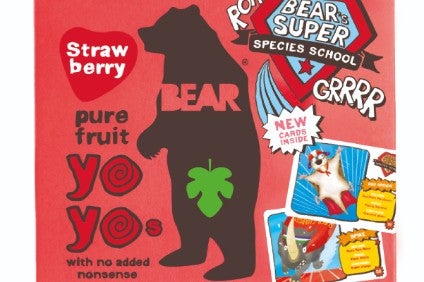 Lotus Bakeries has struck a deal with Grassroots, the South African co-packer of the Belgian group's Bear snacks, to take control of the production for the brand.
Under the agreement, Lotus will acquire the manufacturing rights to the Bear range, which includes the namesake, children-focused snacks, from Grassroots.
At present, Grassroots manufactures Bear products at a facility in the Ceres valley in the Western Cape province in the south of the country.
The deal will see Grassroots set up a new production facility for Lotus, which the Belgian group will own. The new plant is expected to be operational by 2019, Lotus said.
Speaking to just-food, Lotus CEO Jan Boone, who oversaw the company's acquisition of the owner of the Bear brand, UK firm Urban Fresh Foods, in 2015, outlined the rationale behind the agreement with Grassroots and acknowledged competition in the snacks market was a factor.
"It's good to have the production close for new product development and for costs, so we have a full margin and we can invest in the further development of Bear," Boone said. "We believe in the further growth of Bear in the UK and outside."
The Lotus chief pointed, for example, to the company securing a listing for Bear products with Starbucks in the US.
Boone added: "We want to maintain our position as front-runners in the natural snacking category in the UK and use this strong position to pave the way for international growth. In the long term, in-house production will be essential. This means full control of the offer of high-quality, tasty products to our consumers, investment possibilities in research and development, production capacity and product innovations and continuous improvement of manufacturing efficiency."