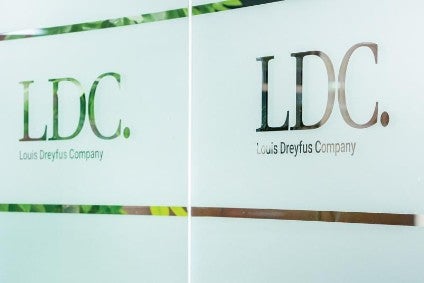 Malaysia-based agri-food manufacturer Leong Hup International is seeking to raise MYR275m (US$66.3m) from a public offering of shares, with European commodity producer Louis Dreyfus Co. showing an interest as it seeks to diversify its business operations.
The offering, which launched on 25 April, consists of an institutional tranche and a portion for retail investors with final pricing due on 6 May, according to a prospectus issued by the Kuala Lumpur-headquartered firm. A listing date on the Bursa Malaysia stock exchange is scheduled for 16 May. Proceeds will be used for capital expenditure and working capital.
Leong Hup is engaged in the production of frozen meat and frozen seafood products, poultry, eggs and livestock feed, and owns brands such as Ayam A1 and SunngGold.
Part of the capital raised from the IPO will fund expansion of the company's broiler farms in the Malaysian states of Negeri Sembilan, Melaka, Perak and Johor, adding more than ten million broilers a year to its production capacity. Those projects are already underway and are expected to be completed by the fourth quarter of next year.
Netherlands-based Louis Dreyfus (LDC) plans to participate in the IPO.
Ian McIntosh, the chief executive of Louis Dreyfus, explained in a statement: "LDC's cornerstone investment….is in line with LDC's strategy to diversify further downstream and strengthen our footprint in growth markets by partnering with key players in the feed, food and nutrition value chain."
Leong Hup (LHI) will also use some of the funds to grow its business in Vietnam and the Philippines. The company also operates in Singapore and Indonesia.
Thomas Couteaudier, the head of the South and South-east Asia region at Louis Dreyfus, added: "The investment cements the rewarding commercial partnership that our two companies have enjoyed for many years. With poultry consumption in South-east Asia continuing to grow, the backward integration of a livestock business like LHI provides better cost and quality control, as well as the opportunity for LDC to add greater value along the supply chain."