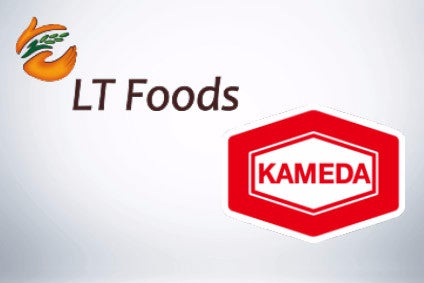 Indian rice group LT Foods has set up a local joint venture with Japanese snacks maker Kameda Seika.
The venture will manufacture and market rice snacks in India, LT Foods said.
The rice snacks will be made at a new plant in the town of Sonepat, around 20km from New Delhi, the Indian capital. Manufacturing will start in LT Foods' 2017/2018 financial year, which begins on 1 April 2017.
"LT Foods and its partner Kameda believe the large and expanding urban middle-class in India are ripe for a healthy and tasty alternative to fried potatoes and wheat-based snacks," the Indian company said. "LT Foods' existing strong distribution network and supply chain was a key attraction for its partner Kameda. Apart from investing equity, Kameda will help the joint venture in technical matters relating to the manufacturing, flavour development and package design, as well as lend its experience in marketing rice based-snacks globally."
The companies plans to develop four flavours of rice snacks "customised for the palate of Indian consumers". They added: "Once the joint venture has cultivated and established a stable position enough in Indian market, the joint venture will look at exporting the product to regional markets in South Asia."
Earlier this week, LT Foods announced plans to set up its first plant in Europe. LT Foods is setting up a facility near to the Dutch port city of Rotterdam to process brown rice, which will be distributed "within Europe", the company said.