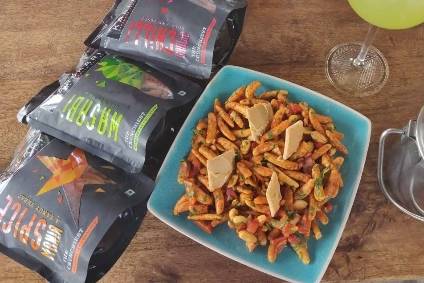 India's Lt Foods and Japan's Kameda Seika are to work together on production in the latest stage of their joint venture.
The two companies, who first joined forces in 2017, will set up a factory in the northern Indian state in Haryana.
The plant is set to open in September, producing "premium, rice-based snacks under the brand Kari Kari", a spokesperson for LT Foods told just-food.
Kari Kari was the first product launched by LT Foods and Kameda Seika after they announced their joint venture in the autumn of 2017.
"LT is one of the leading players in India in the FMCG space with a strong distribution network across all channels. The team has 50 years of experience of creating a brand and Kameda is a strong partner with a leading brand of rice snacks in Japan. It's a very strong combination of technical know-how and a strong brand and distribution partner having knowledge of the India market. It's a win-win for both the parties," the LT Foods spokesperson said.
She added the market for rice-based snacks remains a "niche segment" in India but one "growing at a compound annual growth rate of more than 20%".
The spokesperson said: "Today's millennials are ready to try new snacks. In our test launch, the product has been very well accepted."