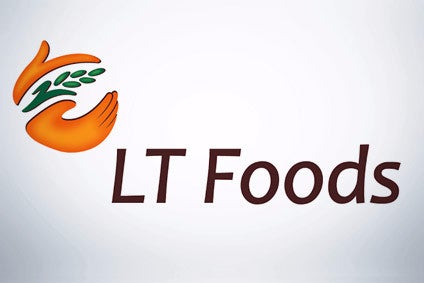 Indian rice group LT Foods reported higher sales for the first nine months of the year, driven by a spike in sales volumes at home and abroad.
Nine month net sales increased to INR23.54bn (US$351.8m), a rise of 8.3% on the previous year's levels. The company said that international volumes increased 18% while Indian sales volumes were up 34% in the period.
EBITDA increased to INR2.91bn, an 11% gain, while profit after tax totalled INR1.32bn, an increased of 25% on last year's levels.
"LT Foods has posted good results, despite [a] challenging environment," MD and CEO Ashwani Arora commented. He attributed the growth in operating profitability to an "increase in consumer business, favourable product mix and our initiatives to improve efficiency".
"The company's focus is on growing its business verticals including consumer branded business. organic and value-added products not only in India but globally as well. The company is also working on rationalising its expenses and optimising its working capital to improve its margins," Arora noted.