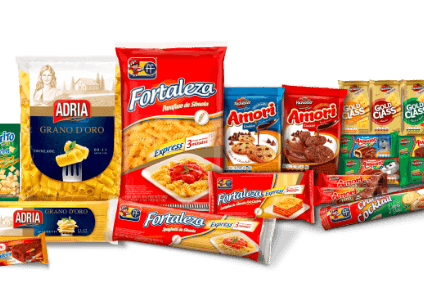 M. Dias Branco, the Brazilian cookies-to-pasta group, saw operating profitability decline in 2015 due to the devaluation of the Brazilian real, which caused commodity prices to spike.
Operating profit fell 13.1% in 2015, dropping to BRL580.6m. "The strength and speed of the currency devaluation impacted the company's costs, with commodity prices generally being linked to the dollar. At the same time, the increase in unemployment and the consequent deterioration of income significantly affect the consumer environment, including basic food products such as those produced by M. Dias Branco," the company said in a statement.
Sales increased 0.9% to BRL4.62bn in the 12 months, supported by a 2.9% increase in fourth quarter revenue. Discounts and promotional campaigns supported sales in a period of economic decline, the company said. Total sales volumes dropped 1.7% in the 12 month period.
Net profit also edged up, rising 0.8% to BRL603.9m on higher financial income and lower taxes.