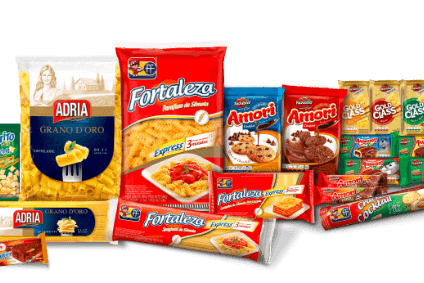 M. Dias Branco has reported higher first-quarter sales, helped by price increases, but seen profits slide amid higher operating expenses and amid restructuring costs, as the Brazil-based food group looked for efficiency improvements in a "challenging" macro-economic environment.
The company booked net profit of BRL94.6m (US$26.7m), down 24.6% on the first quarter of 2015. EBITDA fell 22% to BRL133.9m due to a spike in the cost of goods sold and higher operating expenses.
M. Dias Branco said its cost of goods sold rose 4.8% year-on-year thanks to jumps in the cost of wheat and vegetable oil, as well as higher labour expenses.
Operating expenses rose on the back of higher selling and administrative costs. M. Dias Branco also recorded BRL11.6m in restructuring costs in the quarter as it cut its workforce.
The company's net sales stood at BRL1.2bn, up 11.7% on a year earlier. Volumes grew by 1.9 percentage points. M. Dias Branco upped the prices on its cookies and crackers by 12% and on its pasta by 13.7%.